How Do You Invest in EV Charger?
"Investment in EV Charger" is our original commodity, which uses our superquick charger, "FLASH".
As a matter of fact, there is no earning without know-how for operating the EV Charger when you just install it.
We support you as a specialist with the know-how, so anyone can be an owner for the EV charger.
This commodity creates stable profits.
Real yield of 20%!
Invenstment in EV charger practically 20% yield!
Your capital is expected to be doubled in 10 years.
Installation and Operation
You do not have to worry about selecting the location, or installing and operating the EV charger.
We do them for you. This is our consulting model.
Simulation
10 year estimation is prepared.
FLASH adopts pay-per-use method, and this realizes our earnings model.
Please feel free to contact us for details.
Japanese Market In Terms Of Superquick EV Charger
Along with the worldwide encouragement in adopting EV,
many countries proceed with installing the charging infrastructure.
Superquick charger (output 151kw or more) completes fully charging in very short time.
There are only a few such superquick chargers in Japan.
Japanese government sets a goal that by 2035 EV rate of the new car sales should achieve 50%.
We expect that the market scale of the superquick charger
with 151kW or more output will expand to 320 chargers, which is 10.6 times of the current situation.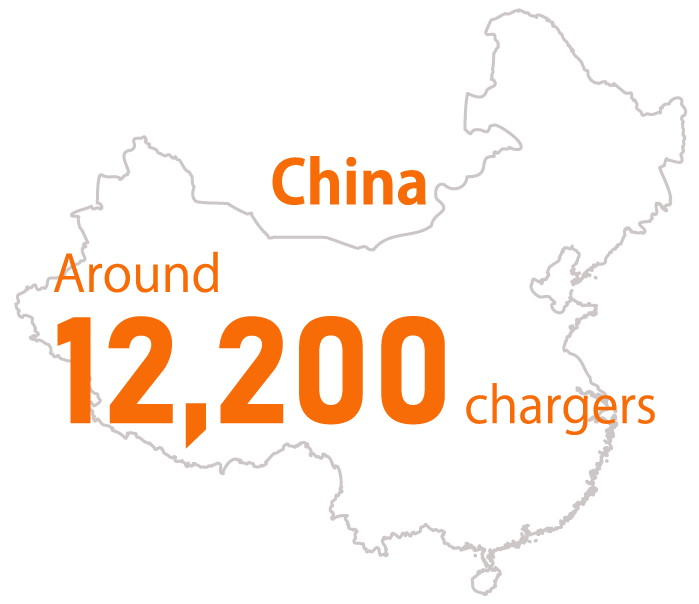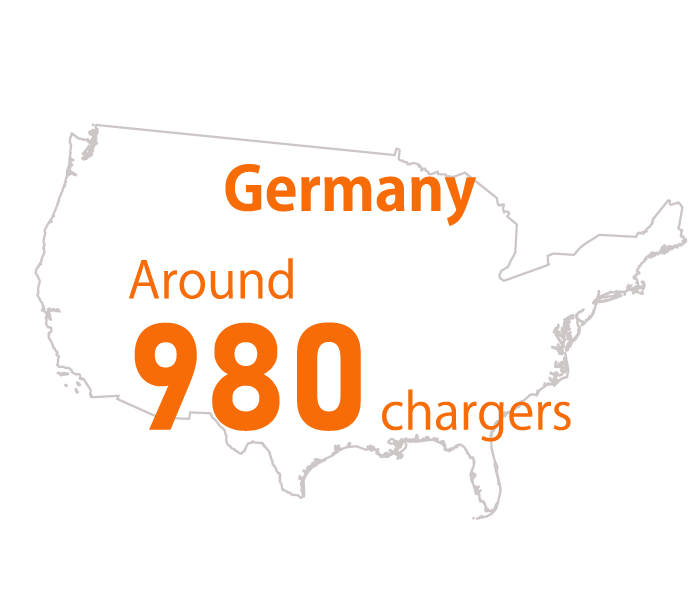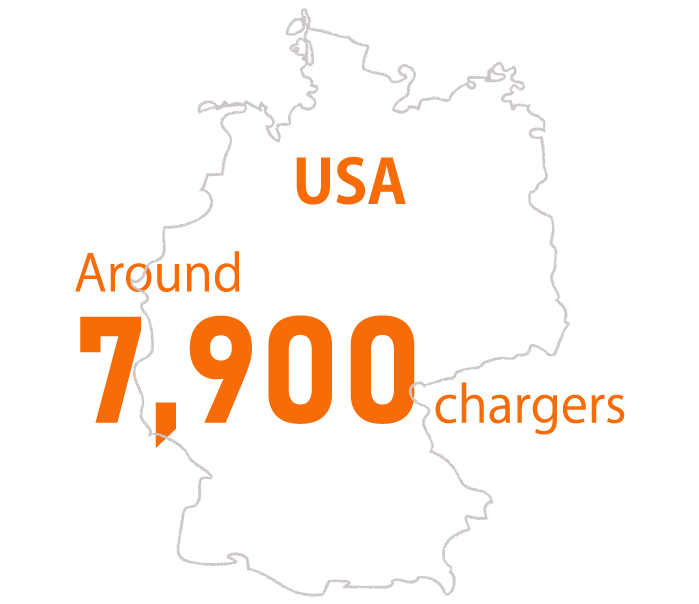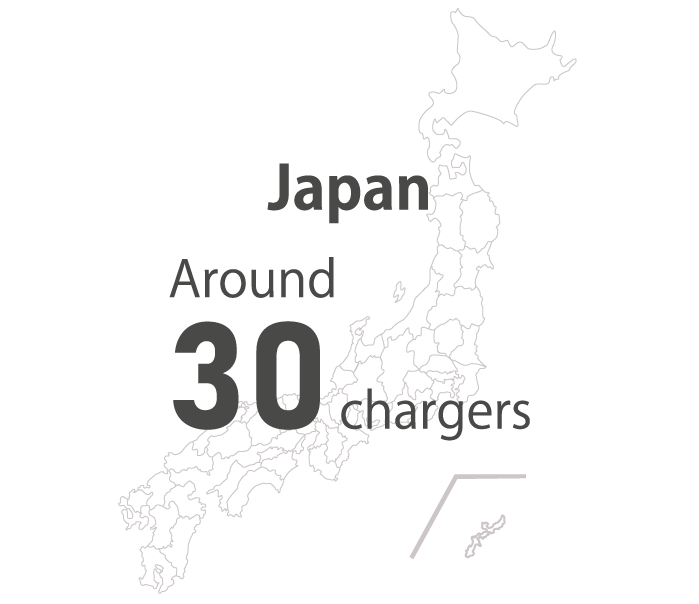 Fuji Keizai announced the trend report of high output chargers for EV on Apr.6, 2022.
The Market Scale of Superquick Chargers with 151kW output or more
Source: Fuji Keizai
Characteristic 1

Highest output in Japan, 180kW output


※The highest output per outlet

Recently the EV batteries have become bigger and bigger.
FLASH achieved 180kW output, the highest amount in Japan, in response to the trend,
which drastically shortens the waiting time of EV owners.
Characteristic 2

Pay-Per-Use

The original model had been used pay-per-hour which claimed against the charged time.
FLASH adopted pay-per-use model which claims against the charged kW.
As a result, the owner can make profits now.
Characteristic 3

Paid by Credit Card

The payment can be made by a credit card without any pre-registration.
You do not need to make a charging card, it is just like a gas station.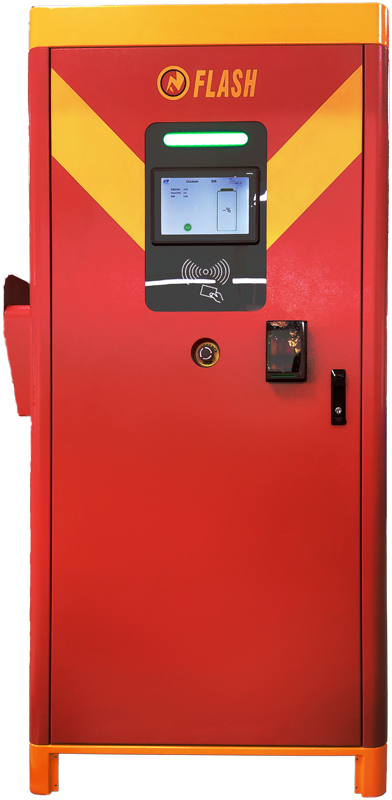 SPECIFICATION
Charging Method
CHAdeMO
Input
3 phase 3 wire system, AC420V(50Hz) / AC440V(60Hz)
Rated Output
180kW
Output Voltage
150 to 1000V DC (Load limited to 450V)
Output Current
0 to 250A DC
Measurement
97.2 x 60 x 190cm
Weight
400kg
Efficiency
90% or more
Water /
dust Resistance
IP54
Temperature
-10 to 60℃
Humidity
30 to 90%
Certificate
CHAdeMO is in the process of being certified.
Subsidy
To be applied soon
Payment
Credit card, QR code payment
Company Profile
10 fields factory operates various business
such as solar and wind power generation, renovation, store management,
and so on.
We ___ plenty of our knowledge and skills to suggest
and construct the best charger for each customer
Company Name
10 Fields Factory Japan Inc.
Establishment
2002
Head Office Location
9F Keihannna Plaza 1-7 Hikaridai, Seikacho Soraku-gun, Kyoto 619-0237, Japan
Representative
CEO Hiroshi Ichikawa
Capital Stock
40 million yen
Total Numbers of Employees
152 (including part-time staffs)
Average Age
28 years old
Men and Women ratio
Men 60%, Women 40%
Major suppliers
Sharp Corporation, Panasonic Corporation, Toshiba Corporation, Mitsubishi Electric Corporation, Solar Frontier K.K., Trina Solar Co., Ltd.
Major Banks
Resona Bank, Nanto Bank, Bank of Kyoto
Affiliated Company
10 Fields Factory Japan Inc., 8th FI.Jecoprime Building, "20th Corporate Drive Center, 20th Drive Mckinley Business Park, Bonifacio Global City, Taguig


TEL:02-330-0572
Copyright ©️ 2023 10Fields Factory.Inc